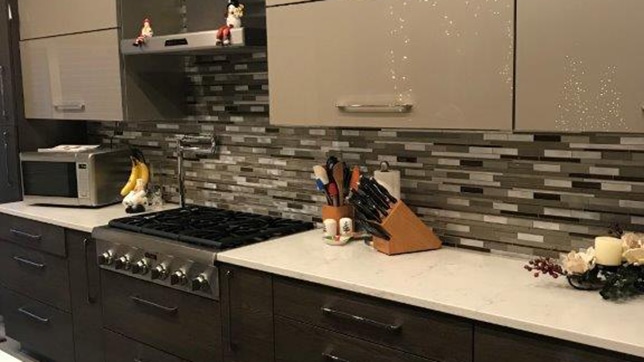 The Resident Project
Collaboration is what friends do…
Ashenhurst Partner Group helped out a friend with a design-assist on a townhome remodel in the Southwest Suburbs of Chicago. Our friend already selected and purchased her kitchen cabinets, so that became the catalyst for our entire project. Together we transformed her townhome into something that could have been featured in Architectural Digest. At the end of the project her home was warm and inviting, where the finishes were all amazing and the end result was stunning.
We spent a fair amount of time shopping in the Chicago Merchandise Mart and other local showrooms where APG does business. Determining her specific wants, needs, lifestyle priorities, and budgets was imperative to deliver a home that exceeded her expectations. I wanted my friend to smile from ear to ear every time she walked through the door.
Our friends are barometers of our own lives: We look to our BFFs to better understand how we're doing ourselves. Our friends help us make sense of what we have, what we aspire to, and what we truly long for.
Rachel Simmons
Typically, the General Contractor wants customers to select a single paint color to put on the walls. What if you have not considered accent painted walls? What color should the accent walls with different colors and/or finishes? There are obviously a lot of questions to be asked and answered, options and selections to be made on the spot, as well as opportunities for miscommunication.
Whether our projects are commercial or residential we want to inspire clients to realize their vision for an extraordinary space. We are continually updated with all the newest trends and available products, materials and finishes within the design and contract furniture communities.
It is my passion to imagine the entire space, listen to what the client wants, and bring their visions into reality. We have had great relationships working with all our contractors, and they do appreciate having the details designed for them. Whether they are tradesmen or craftsman, communication is what makes for a smooth project, and a satisfied client.
There are no shortcuts to genuine friendship. Relationships are built over time.
Rachel Simmons