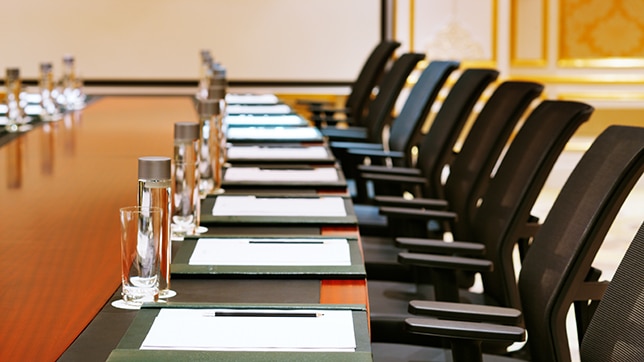 Whether you are a small business or a large corporation, your office environment is more than just a workplace- it defines your operating culture to your customers, to your employees, even to your competition. Whether you are a business in need for an expansion, renovation or reconfiguration, at the heart of every contract office furnishing project there is a vision of the ideal space.
Originality is the goal. Innovation is the result. Ashenhurst Partner Group delivers inspiring designs with unique products.
Standard Car Truck/Wabtec Corporation Project
Wabtec is a leading supplier of critical components, locomotives, services, signaling and logistics systems and services to the global rail industry.
Standard Car Truck/Wabtec Corporation located in Rosemont is the world leader in providing stabilization systems for freight cars. Standard Car Truck provides Barber stabilization designs that are available for every truck manufactured in North America. Barber has also become known as the leader in truck technology in China and Russia. 
Ashenhurst Partner Group designed, specified and purchased all furnishings for Standard Car Truck. APG also provided the signage on the entrance as well as the metal logo on the focal wall as you enter. 
When planning to move Standard Car Truck from Park Ridge to Rosemont it was critical that every aspect be considered and addressed. Wabtec entrusted APG with all the details to make their relocation experience a positive one.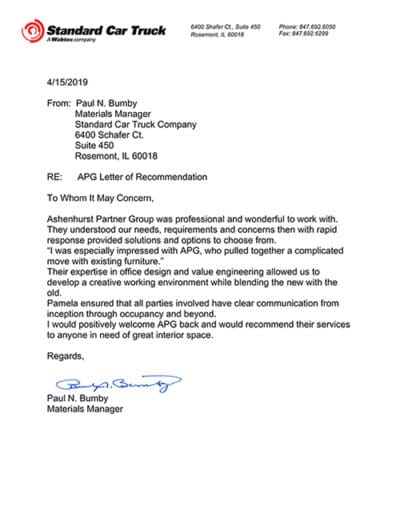 Million Dollar Round Table Project
About MDRT
Founded in 1927, Million Dollar Round Table (MDRT), The Premier Association of Financial Professionals®, is a global, independent association of more than 72,000 of the world's leading life insurance and financial services professionals from more than 500 companies in 70 nations and territories. MDRT members demonstrate exceptional professional knowledge, strict ethical conduct and outstanding client service. MDRT membership is recognized internationally as the standard of excellence in the life insurance and financial services business.
The MDRT Annual Meeting gathers thousands of members from around the world to learn in-depth local and global trends, and exchange innovative ideas to advance their businesses.
Workplace Design Improves Efficiency
The Million Dollar Round Table is in the heart of downtown Park Ridge Illinois. This recent renovation re-defined how a 35,000 square foot office building incorporates work-style considerations into workplace designs. Ashenhurst Partner Group and The Million Dollar Round Table together created furniture solutions that enabled their employees to work smarter, to encourage collaboration and increase productivity. Attracting talented professionals fresh out of college, your workplace should create an environment that is inspired by the latest trends. Providing your employees options for where and how to work, while allowing them to choose will play an important role in their decision of how long to stay with your company.
This was a large project for APG and we were honored that Austin Hurley the Director of Building Services preferred that Ashenhurst Partner Group coordinate a team to provide a complete "turn-key" concept. APG proposed a Design-Build construction management team to take the project from conception to completion.
A project of this size required a dedicated team of our professionals focusing on the comprehensive design and space planning, permitting and preparing safe pathways to enter and exit the building. APG provided budget estimates, logistics management, design, product specification, selection, procurement and installation. The challenge here was to stage the renovation process into multiple phases, so that MDRT could conduct "business as usual" during construction. Equally important to the phasing the specific areas under construction, was to keep the work area clean by the end of the day every day.
Because APG is not restricted to any single manufacturer, we were able to specify the "best of the best" from our multiple vendor partners. This advantage allowed APG to create exciting energetic & contemporary designs with the latest technology in order to achieve the "WOW" effect that Million Dollar Round Table expected.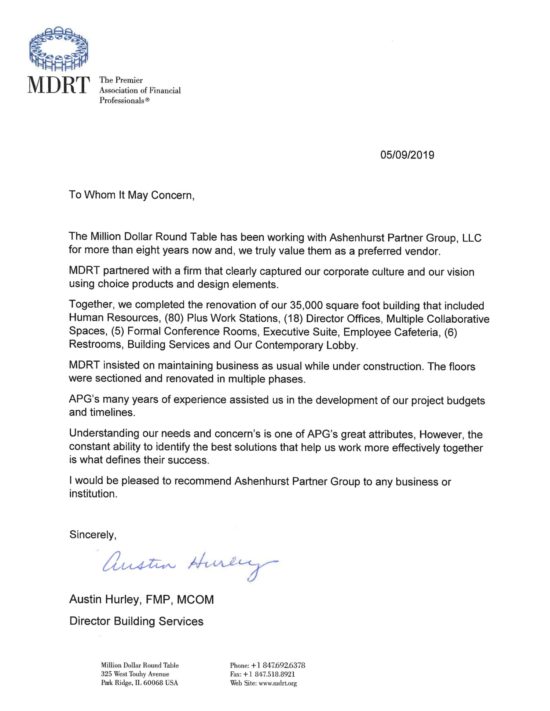 "A big part of financial freedom is having your heart and mind free from the worry about the what-ifs of life"
Suze Orman