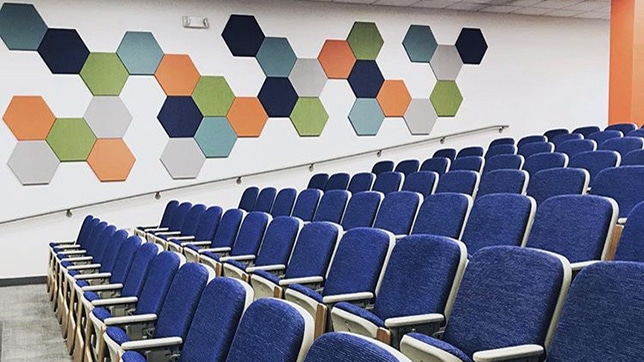 What will the future of Higher Education look like?
Why will some institutions survive, attract, and retain both students and faculty?
Move over, Millennials Generation "C" is a powerful new force in student enrollment and consumer culture. Generation "C" cares deeply about creation, curation, connection and is a community conscious class, with the power to choose and change. This is not an age group; it is a mindset defined by characteristics made up from Gen Y and Gen Z.  Generation "C" is comprised of 80% millennials.
Technology will pave the road enhancing the learning opportunities in the classroom for students looking to compete in a global marketplace. Laptops, iPhones and iPads all need a place to plug-in. Easy access to power everywhere and all the time appears to be a necessity on every campus.
Universities worldwide are concerned about their quality, their place in national or international markets and their images at home and abroad. They are all looking for that competitive edge for incoming and current students, professors and budgets.
Competition can contribute to quality, but it can also cause universities to focus on image or spend resources on frills. Understanding the nature of academic competition can help sharpen strategy and highlight what is most important to you.
Preparing students for life after graduation has become the primary motivator behind construction initiatives at colleges and universities.
Every campus being built or remodeled today incorporates classroom furniture that is designed to support today's active, learning-centered approaches, whether collaborative, social, or co-curricular.
Krueger International built their reputation for excellence in education for over 70 years, working shoulder-to-shoulder with educational partners like Ashenhurst Partner Group, to support a "customer of one" experience and develop a roadmap for future innovation, specific to your unique learning culture.
KI has applied their knowledge to designing furniture that meets specific requirements for aesthetics, durability, functionality flexibility and technology integration.
Together we integrate furniture with architecture, address space issues, incorporate flexibility or mobility and more.
"From cyberspace to physical space, KI understands the needs of higher learning. We're at the forefront of new ways to design and deliver responsive educational space; space innovations that compliment today's current educational concepts and university furniture that supports the learning environment of the future-fluid, interactive, engaging."
Bryan Ballegeer, Vice President of Education Market, KI