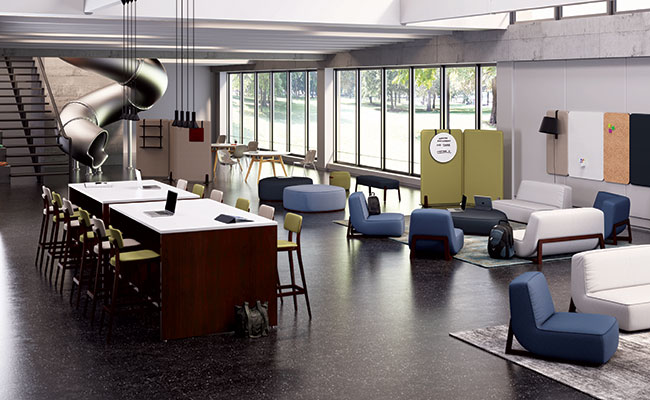 Workplace Solutions
Ashenhurst Partner Group is no ordinary furniture dealership. We are a fully integrated interior solutions provider. We are committed to developing long term relationships with clients by constantly identifying the best solutions and delivering the right products on time and within budget.
Making smart product choices involves a clear understanding of our client's goals. APG incorporates form, function, flexibility and value.
Ashenhurst Partner Group works with top furniture manufacturers, and craftsmen to give our clients inspiring designs and unique products.
"The space within becomes the reality of the building."
Frank Lloyd Wright
"Recognizing the need is the primary condition for Design."
Charles Eames
Chicagoland Metropolitan Area
Ashenhurst Partner Group is an independent, full-service contract furniture dealership with 200+ manufacturer alliances. We believe the most compelling measure of our quality service is all the fabulous long-term relationships we enjoy year after year.
Our expertise concentrates on end user relationships and cultivating Architect/Designer partnerships. Understanding our client's needs, requests and concerns has always been our strength. Providing solutions that help people work more effectively together has always been every project's goal.